Holly Jolly Holidays Ballers, the run-up to Christmas is officially upon us! We love the whole festive period here at Preach Gaming and we've been thinking of new ways to celebrate it with you.
You may remember that in 2018 we had Christmas Souls, when Mike played all the Dark souls games, from Demon Souls to Bloodborne. Like a gory gamer's advent calendar it became a treat to watch the stream to see Mike desperately flail around trying to survive…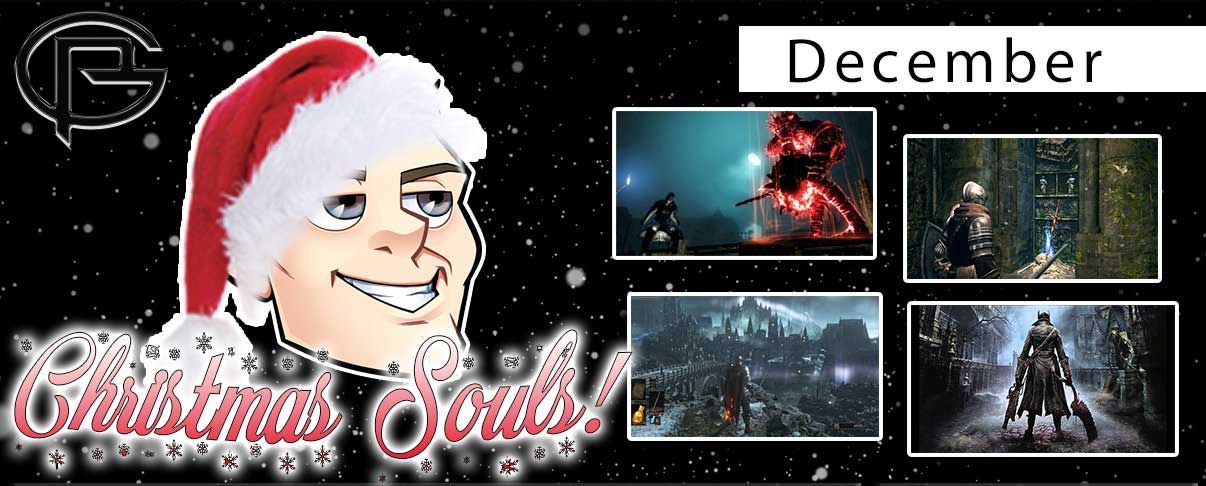 Christmas Souls was great fun, but this year we've decided to put the power in your hands. Our community have suggested some fantastic games this year, one we particularly enjoyed was Murdered: Soul Suspect, and we can't forget the valiant efforts of a particular member of the community that tries to get Mike to play some more anime-related games by ferociously gifting them to him.
You guys always have some pretty amazing game suggestions that have either slipped under the radar or Mike just hasn't gotten around to looking at, and this time we're giving you the chance to make him play them!
This year we'll be running Preachmas, where you record yourself pitching your game recommendation to Mike. To keep things a surprise, two of our Christmas Elves, Chris and Nupss will be going over your recommendations and picking which games Mike will play. Always up for a little bit of mischief, our two elves will be on the lookout for the funniest and most creative videos and game suggestions. Once they've picked a game Chris will remotely install it on Mike's PC the night before and your video will be played on stream the next day to announce to both Mike and chat what game he'll be playing.
To stand the best chance of getting your game picked please remember that whilst your suggestions can be as genuine or as trolley as you want, all games must fall under Twitch's Terms of Service and also cannot be a game from Twitch's List of Prohibited Games.
We're looking for games that will give an entertaining day's playthrough, so somewhere around the 4 to 6 hour mark would be perfect. In addition all games must be available to download from a reputable online marketplace or website.
As for your video we want to hear why you want Mike to play your game, and we won't be considering entries without a supporting video message. This video message will be broadcast on stream to introduce your game to Mike and the chat, and as such your video message should also follow the Twitch ToS. Please post your video to Youtube as unlisted and provide a link in your submission.
Submissions can be made by filling in the form on our website with a strict deadline of December 8th, 23:59 GMT. Any submissions after this time will not be considered.
So! Do you have a game that'll give us a giggle, that'll terrify, delight or befuddle us? We want to hear them! Submit your entries and our Christmas Elves may just get Mike to play it on stream during our 12 Days of Preachmas!