Holla ballers! Our subathon is due to start very soon, September 6th 9.30am BST to be exact. Here's a little preview and explanation of what's to come.
As most of you will know, COVID-19 has gotten in the way of not just the 2020 edition of Preachcon, but this year's as well. While parts of the world are tentatively opening up now, we were not able to pull the trigger earlier in the year when we needed to make a decision. However, we're not going to let a year go by without a big, exciting event!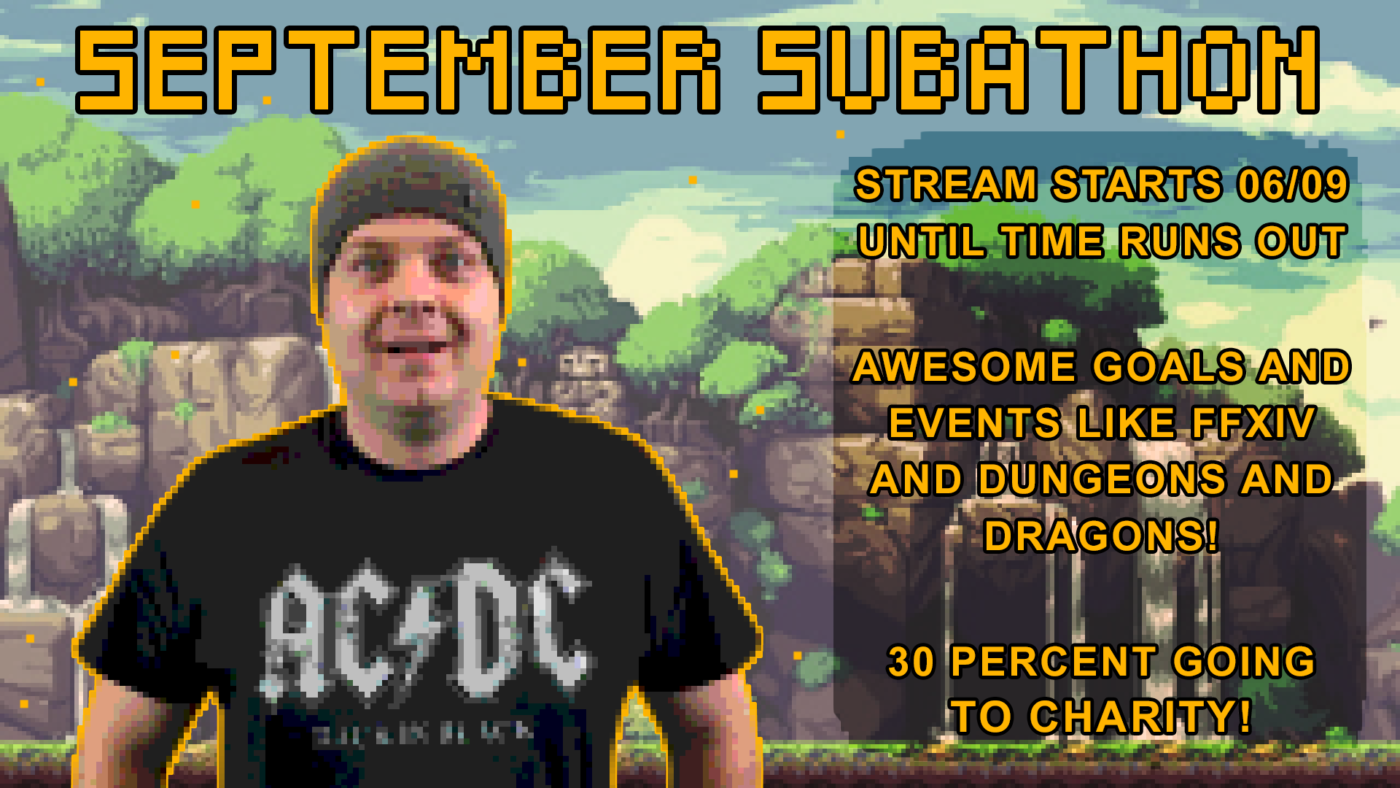 On September 6th at 9.30am BST we'll start the stream with 4 hours on the clock. Every $1 of subscriptions, donations, bits and media-shares will add 15 seconds to the timer. So a Tier 1 Twitch sub worth $5 will add 1 minute and 15 seconds to the timer. This might change depending on how small or large the engagement is. The stream will stop when the time runs out, or we make it an entire week.
Every day will feature regular stream gameplay alongside one big and several smaller goals that are laid out on the on-screen XP bar. The smaller goals are dailies that'll happen on the day they're unlocked. The big goals will happen the day after. Check out the video below to see what it'll look like and for a sneak peek at some of the goals we have lined up.
30% of all the revenue will be donated to two charities at the end of the subathon. One's The TOY Project and the other Action for Children. That amount will be upped to 40% if we make it the entire week! The remaining amount of money will be used to fund Preach Gaming projects for the next year, including moving into an office and moving Chris and Nupss over which will allow us to produce even bigger and better content for you all. 
We hope to see you all on Twitch! Fingers crossed everything will go smoothly!